Radio Nepal Mobile App has been launched in a program held at Singha Durbar, Kathmandu. Radio Nepal is the oldest radio broadcasting service which is owned by the Government of Nepal. The unveiling was done by Minister for Communications and Information Technology Gyanendra Bahadur Karki. This goes as the step of the broadcaster into the Over The Top (OTT) platform for streaming purposes. Let's know more about Radio Nepal Mobile App in this article.
Radio Nepal Mobile App
Radio Nepal Mobile App has brought several features like Radio Nepal streaming, recorded programs, old songs streaming, and so on under an umbrella. The app lets you stream the Radio Nepal National FM channel along with the official Radio Nepal channels of the states of Nepal; Bagmati, Madhesh, Lumbini, Karnali, and so on. On top of that, the app also has a news section covering national and international news.
Another noteworthy feature is the dedicated playlist for the veteran artists who had collaborated with it. Legendary singers like Narayan Gopal, Aruna Lama, and Prem Dhoj Pradhan have their column of playlists for streaming. There is also an option to download those songs to listen to within the app. Alongside, there are also national songs, regional language songs, etc. in the playlist column. The featured artists by Radio Nepal are Narayan Gopal, Gyanu Rana, Prakash Shrestha, Prem Dhoj Pradhan, Aruna Lama, etc. Similarly, the app also has featured Rjs and radio shows.
Do Read: Register your Voter ID online for the next election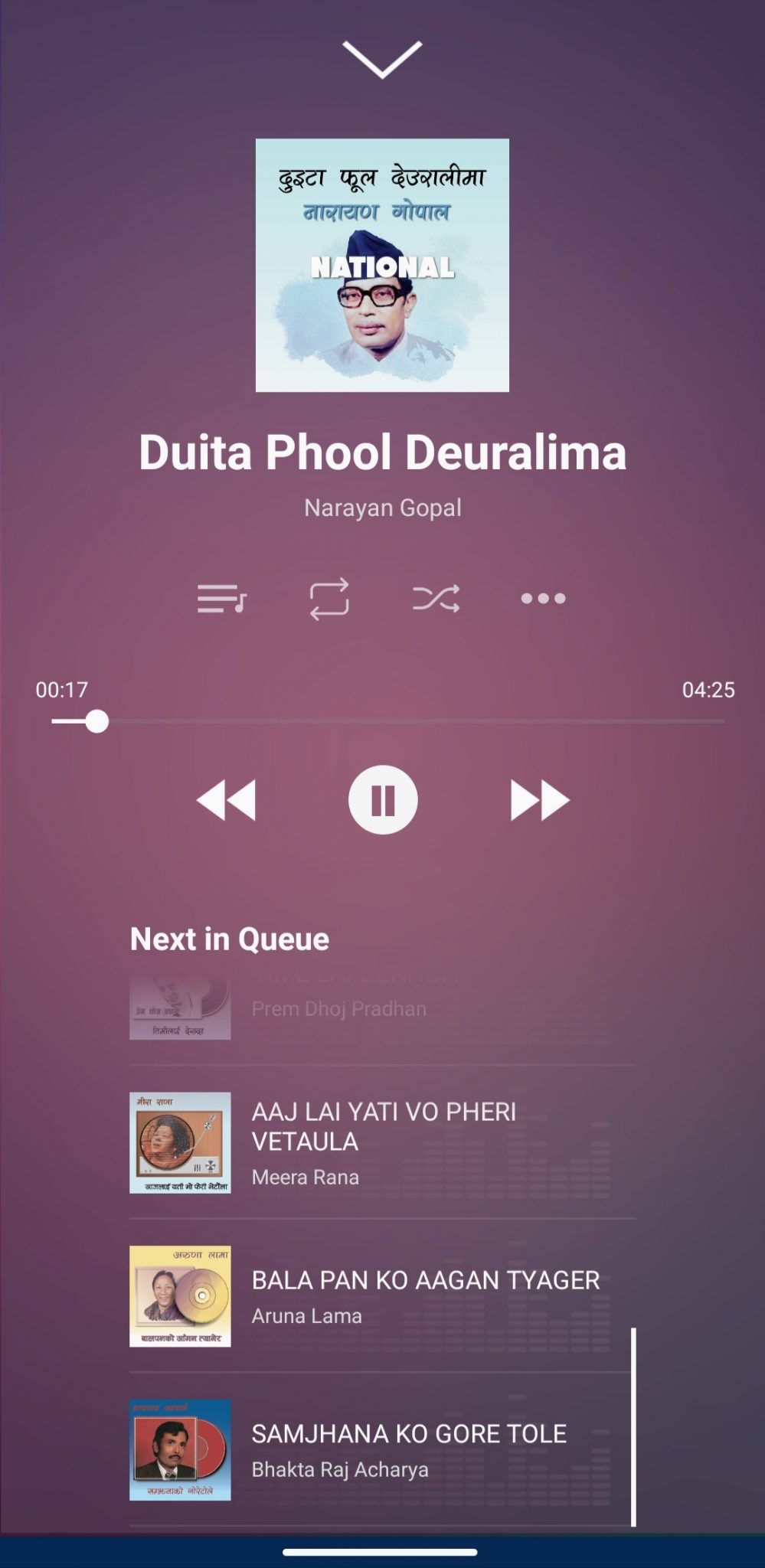 So far, the app looks polished with a blue and red accent theme. It lets you log in as a guest but for full usability, you can log in via Gmail or Facebook now. It has been developed as an OTT platform with the aim of monetization.
Also, Read:-AstroPod Dating App – Made In Stars Launched In Nepal
About Radio Nepal
Radio Nepal is the veteran radio broadcasting in the country. It was established in April 1951. The main station of Singha Durbar has a 40,000 music library collection. It was also the hub for music recordings in the last century. various Nepalese artists rose to fame via its platform. Being the national radio, it boasts a special place in the heart of netizens. People living in the difficult topography still rely on Radio channels for news and source of entertainment in the Himalayan country.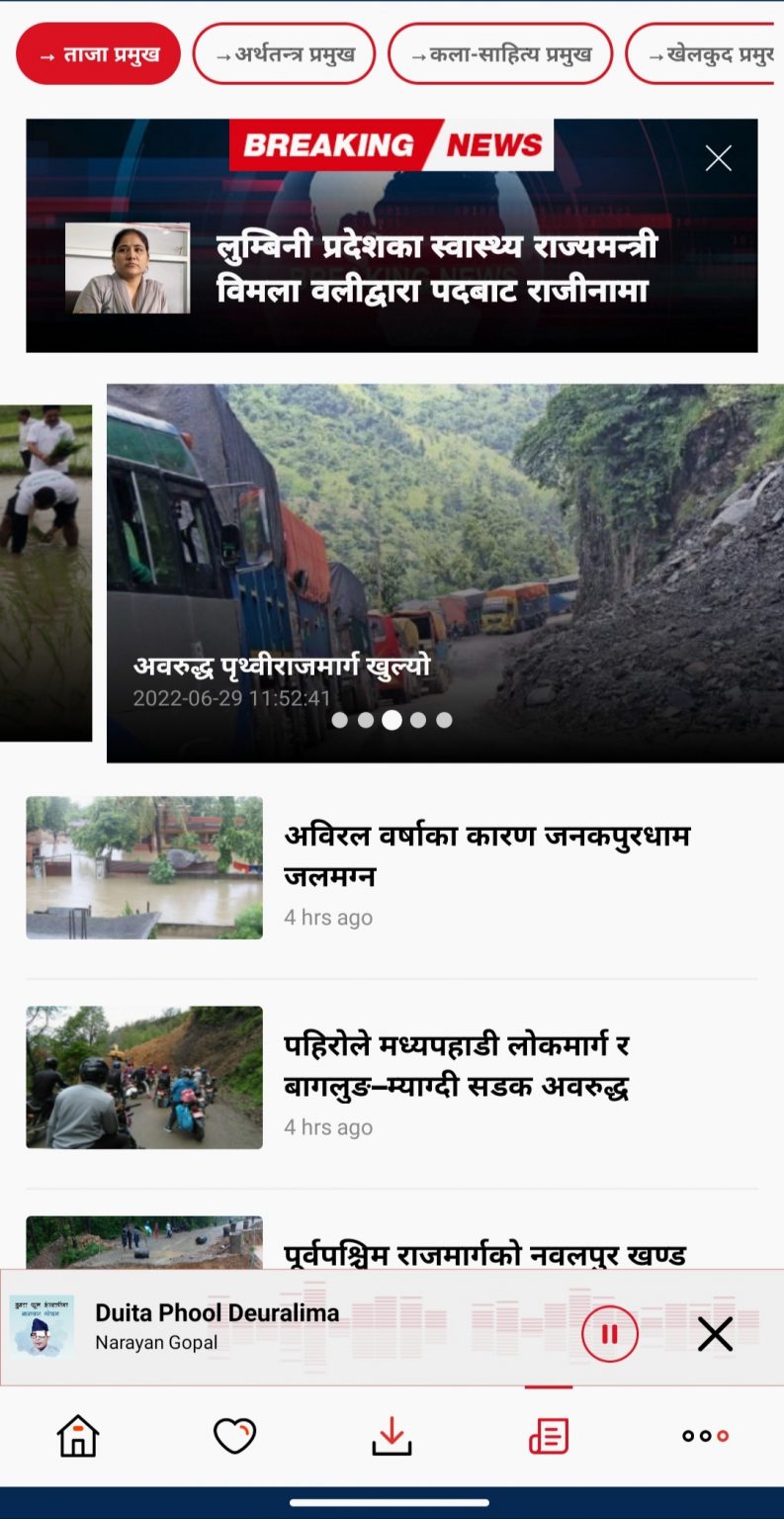 There are dozen of private FM radio companies and people are preferring social media and TV channels to FMs. With its official app and a move into digitization, Radio Nepal has more prospects for growth. Especially with such good features, it will lure more listeners into this digitized world. Also, along with the time, more features would be added to the app.
Do Read:-CAAN is Constructing a HeliPad in Nalinchwok Bhaktapur
Currently, the app is only available for Android phones. There are various apps of the same name on the Google Playstore. So, download Radio Nepal Mobile App from here.
So what do you think of Radio Nepal Mobile App? How often do you listen to FM radios and have you downloaded the app yet? Do tell us about your thoughts, opinions, and experiences in the comment section below.