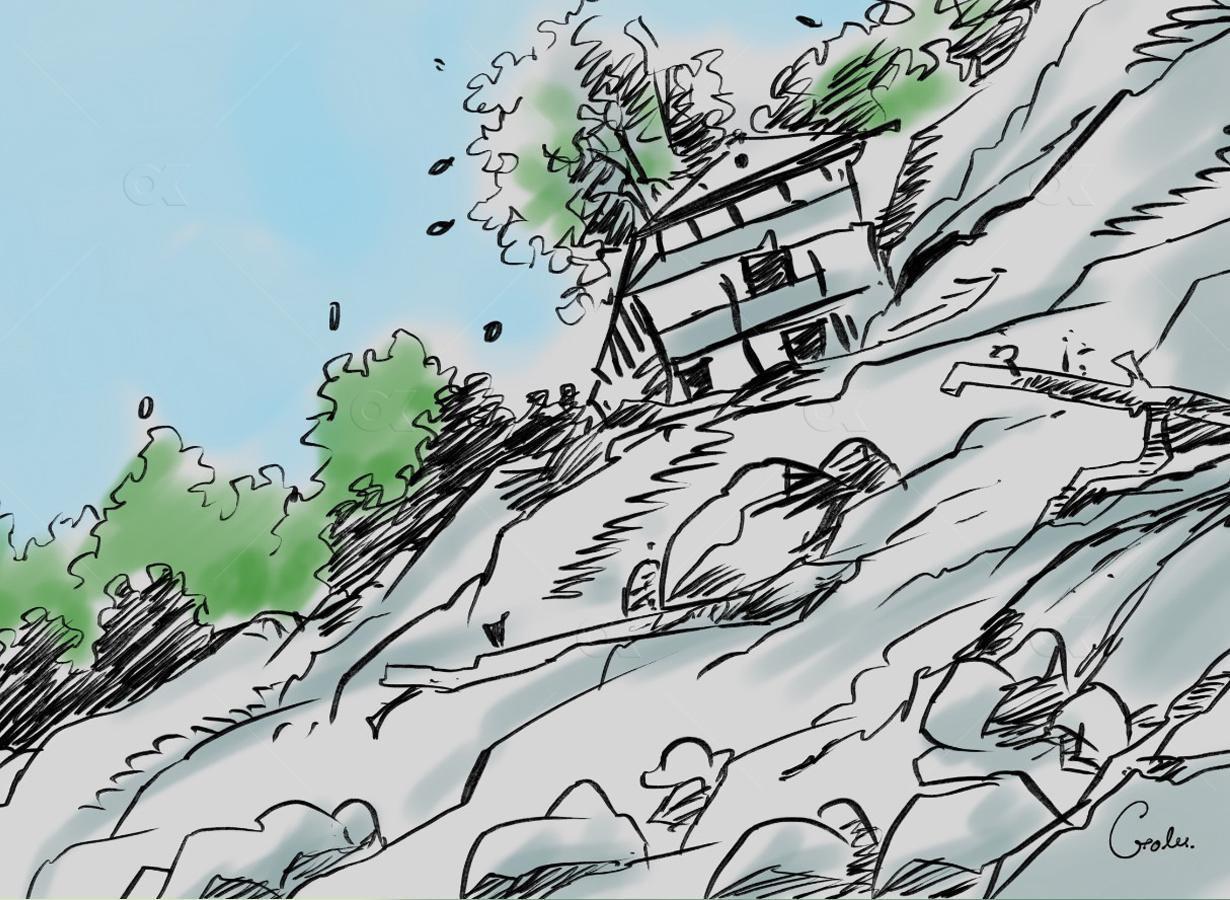 Myagdi, August 2
Two persons died when a landslide buried two houses at Rumko Taming, Malika rural municipality-2 of the Myagdi district in Gandaki in the wee hours of Tuesday. Three others are missing.
The victims have been identified as Rajan BK and Nabin BK, sons of Gothe BK. Gothe BK and Gham Bahadur BK's houses were buried.
Meanwhile, Gothe, his wife Gori are injured. Gham Bahadur, his wife Ram Maya and their daughter Roji are missing and locals have launched a search operation.
The local government chief Beg Prasad Garbuja says rescue efforts are underway with the involvement of local leaders and security personnel.